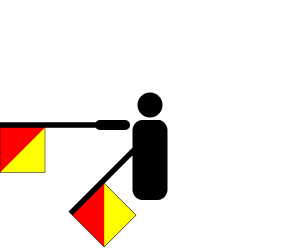 As of May 2018, Signal is a registered charity (Charitable Incorporated Organisation), number 1178463.
You can find our registration on the Charity Commission website here.
Our charitable aim is to advance public education, appreciation and understanding of the arts,
particularly the art of theatre in all its aspects, by the production and presentation
of public theatrical performances.
Our artistic policy is to produce modern comedies.
We believe in the therapeutic power of laughter and that it's invaluable for good mental health.
And we believe in gender equality.
As a result, we support Equal Representation for Actresses and try to have at least as many women as men on stage in all our productions.
Representation comes first for us, but we also look for plays by women writers where possible.
And of course, we seek to promote equality and diversity across all areas of our work.