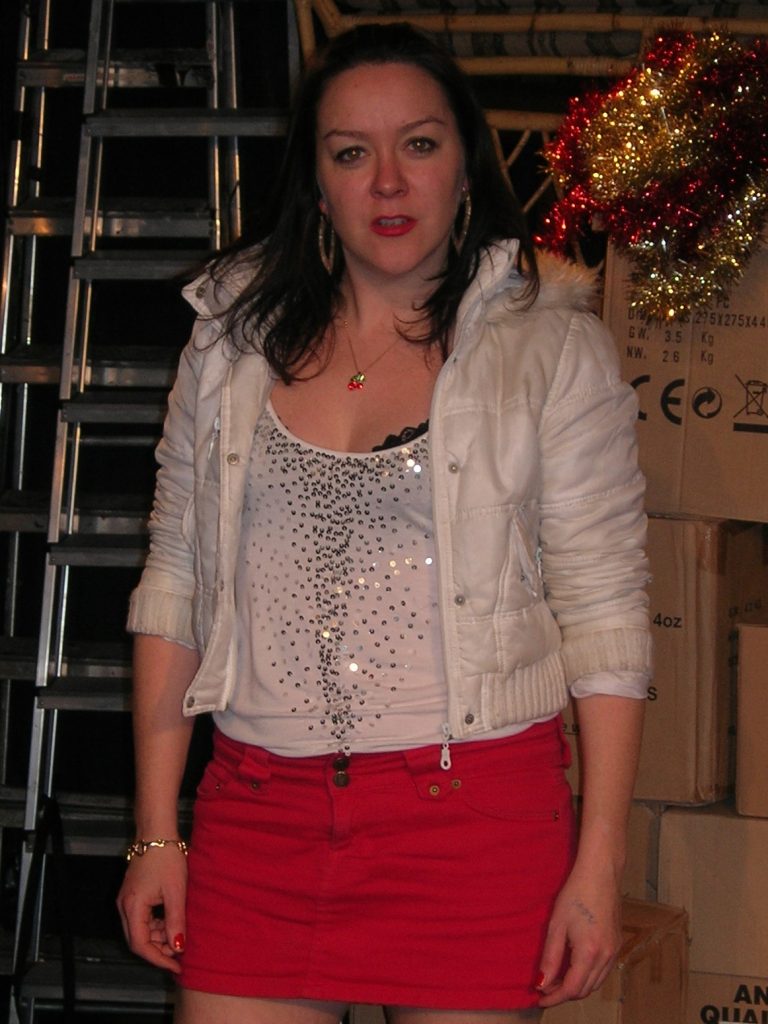 Kellie Batchelor – Cherry
Trained at Drama Studio, London.
Theatre includes: Cath in Here (Tristan Bates) and Amanda in Private Lives (Canal Café) for Signal Theatre Company, both of which she also produced, Dee in Somewhere Over The Westway (Gilded Balloon, Edinburgh), Ready, Steady, Date and Octopus Pie (Edinburgh fringe), Under the Blue Sky and Closer (Soho), Sexual Perversity in Chicago (Canal Café), The Snow Queen (Chelsea Centre) and Kingdom on Earth (Landor).
Film includes: Kin (A10 Films) and the shorts The Eye of the Needle and Fund This.
Kellie is a volunteer actor and dramaturg for Scene & Heard.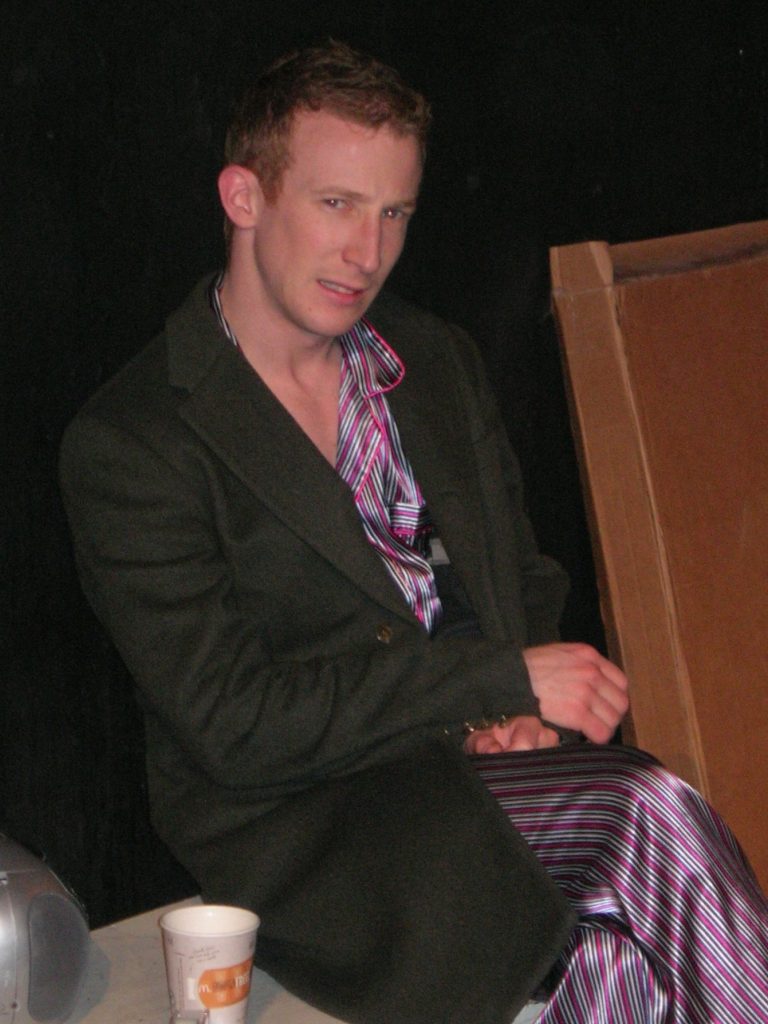 Ben Crystal – Simon
Studied English Language and Linguistics at Lancaster University and acting at Drama Studio, London.
As an actor, theatre includes: King Lear (Murau Shakespeare Festival), One Minute (Courtyard), 5pm, No Particular Afternoon (The Space), Ohio Impromptu and Rough for Theatre 2 (Capital Centre), Caligula (Union Theatre), Comedy of Errors and Titus Andronicus (Shakespeare's Globe), Twelfth Night (national tour), Christie In Love (Young Vic Genesis Directors' Project), and countless rehearsed readings and development workshops.
TV includes: Holby City, Starting Out (both BBC) and The Bill (ITV).
Film includes: Julian Wald in Uprising (NBC/Warner) and the independents Notes, Hero, Click, Mercy and Cupid's Whores.
Ben is a prolific narrator/voiceover artist. His narration work includes: Audiobooks for RNIB, including A Clockwork Orange, and narration for Channel 4 and the BBC.
As a writer: Shakespeare's Words (Penguin), The Shakespeare Miscellany (Penguin), Shakespeare on Toast (Icon), and Sorry, I'm British! (OneWorld).
Ben regularly teaches and leads workshops on Shakespeare around the world.
bencrystal.com
Michael Keane – Elf
Studied at University College, Cork and East15 Acting School.
Theatre includes: The Meeting (Pleasance, Edinburgh), Can You Spot the Difference? (Deptford Albany), The Ride of Your Life (Polka/On Theatre), The Inconsiderate Aberrations of Billy the Kid (Edinburgh and tour), Macbeth (Love & Madness), Six by Sundown (Asylum), Rough for Theatre 2, Richard II, Handbag and The Dog Beneath the Skin (all East 15), Fireface (Granary), Trying Jokes (Hammergrin) and Chatroom (Boomerang) at the National Theatre.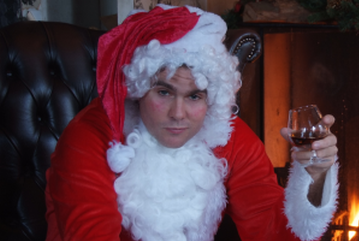 Alastair Southey – Gary
Trained at Drama Studio, London.
Theatre includes: Victor in Private Lives (Canal Café) for Signal Theatre Company, Dostoyevsky's The Possessed directed by Lou Stein, Say Sorry (Hackney Empire), The Hitching Post (Oval House), Rednex and Politics (Pleasance, Edinburgh), Time and the Conways (Drayton Court), Baby in Mojo (Brockley Jack) and Benvolio in Romeo and Juliet (Wycombe Swan).
TV includes: several episodes of My Family, Paul Sanger in Holby City, Doctors and Casualty (all BBC), Alex Hastings in Hollyoaks: Let Loose (Mersey/C4), Bad Girls (Shed/ITV) and Coupling (Hartswood/BBC).
Film includes: the new short Marigolds (Zona Pictures), Three to Tango with Toyah Wilcox, You Don't Have to Say You Love Me (Samuelson/Momentum) with Dougray Scott and Act of God (AOG Films) with David Suchet.
Radio includes: Stephen in Saul of Tarsus and the wedding guest in Coleridge's The Ancient Mariner.
Anthony Neilson – Writer
As director: The Big Lie (Latitude Festival), God In Ruins (Soho) and The Drunks (Courtyard) all for the Royal Shakespeare Company, Caledonia (Edinburgh International Festival), The Death of Klinghoffer (Edinburgh International Festival/Scottish Opera) – Herald Angel Award winner.
As writer/director: Edward Gant's Amazing Feats of Loneliness (Theatre Royal, Plymouth and Headlong Theatre Company national tour), Relocated (Royal Court), Realism (Edinburgh International Festival/Lyceum), The Wonderful World of Dissocia (Tron/Edinburgh Lyceum/Theatre Royal, Plymouth/Royal Court/national tour), The Séance (National Theatre Connections), The Menu (National Theatre), The Lying Kind (Royal Court), Stitching (Traverse/Bush), The Censor (Finborough/Royal Court) – Writers' Guild Award for Best Fringe Play, The Night Before Christmas (Finborough), Penetrator (Edinburgh festival/Finborough/Royal Court), Normal: The Dusseldorf Ripper (Edinburgh festival/Finborough), The Year of the Family (Finborough), Welfare My Lovely (Traverse).
Film and TV includes: The Debt Collector (Dragon Pictures/Film 4) – Fipresci International Critics Award and Spilsbury (Stone City/BBC).
Anthony is currently RSC Literary Associate.
Robert Wolstenholme – Director and Lighting Design
Studied theatre at Warwick University and directing at Drama Studio, London and on the National Theatre Studio Directors' Programme.
As director: Here (Tristan Bates) and Private Lives (Canal Café) for Signal Theatre Company, Gilbert is Dead (Hoxton Hall) and One Minute (Courtyard) for shiningman, Guerilla/Whore (Tabard), The Unattended (Gilded Balloon, Edinburgh), This to This (Union and Colour House Theatres), If No One Loves You, Change (King's Head), Bash (Hen & Chickens), Closer (Landor), Road (Croydon Clocktower), Love and Understanding and Can't Stand Up For Falling Down (Etcetera), Christie In Love and Oedipus The King (Young Vic Genesis Directors' Project), Octopus Pie (Landor and Edinburgh), Dracula (Drayton Court), Mother Tongue (Oval House), Sleeping Nightie (White Bear), The Razorblade Cuckoo (Link Theatre), Can You Keep a Secret? and Was He Anyone? (Croydon Youth Theatre); numerous short plays, rehearsed readings and development work including for the Bush, at Soho Theatre for Amnesty International and for Old Vic/New Voices.
As assistant or associate director: work at the Old Red Lion, the Finborough, the Green Room (Manchester), the Donmar Warehouse and the Almeida at home, in the West End and on tour.
Kellie Batchelor and Robert Wolstenholme – Design
Sam Spark – Graphic Design
Gary Batchelor – Poster/Flyer Photography