As usual, the Sellotape Sisters company was led by Signal's core team, director Robert Wolstenholme (who also designed the lighting) and Kellie Batchelor, who played Phyllis (Lady Diana).
They were joined by –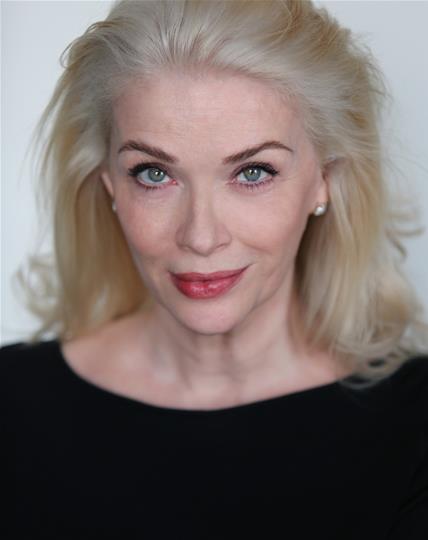 Charlotte Weston – Ethel (Lady Cordelia)
Theatre includes: Raising the Soho Dead and Legacy (Story Project/Arcola), Joy Prohibited and Lands' End (Goldsmiths/Soho), Guerilla/Whore (Tabard), One Minute (Courtyard), Quest (Folklore) and Closer (Landor).
Television includes: The Crown (Netflix, directed by Stephen Daldry), The Jury (ITV), Silent Witness (BBC), The IT Crowd (Talkback/Channel 4), Mile High (Hewland/Sky), General Hospital (ABC, USA) and Star Hunter (Canal Plus).
Film includes: Lonely Hearts (Bureau/Les films du Veyrier, France), The Wedding Video (Squirrel Films), Revelation (Romulus), Preaching to the Perverted (Cyclops Vision) and the shorts Room 55 (NFTS) and Study After Cruel Intentions (Partizan).
Charlotte is also a volunteer for children's theatrical creative mentoring charity Scene & Heard.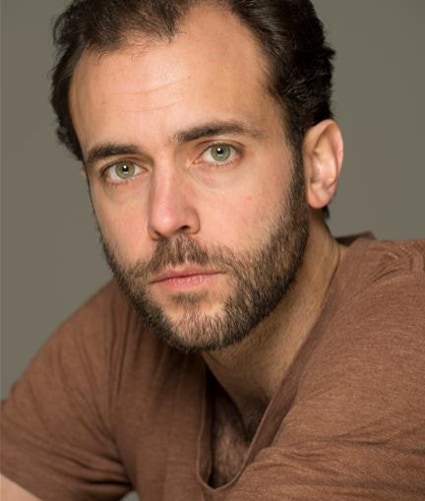 Jonny Freeman – Rupert (Carlito)
Theatre includes: The Model Millionaire (Tales & Tunes), Gagging For It (Rolling Sky), The Last Dance and The Bench (Brockley Jack), The Smoking Mirror (Elephant Project), Teechers (Brute Farce), Ashes to Ashes (Badac TC) and the pantomimes Cinderella (Channel TC), Beauty & the Beast and Snow White (New World).
On television, Jonny is best known as caretaker/spy-handler Frank London in MI High (CBBC/Kudos). Other film and television includes: Silent Witness (BBC), Top Boy (Cowboy/Channel 4), Mankind (Nutopia) and The Revolution Will Be Televised, Doctors, Holby City, Love Soup and Dalziel & Pascoe (all BBC), as well as several short films. He has also appeared several times as a panelist on The Wright Stuff.
As well as being a stand-up comedian and compere, Jonny has appeared regularly with Shotgun Impro and the Bonanza Sketch Show, as well as in various other improvisation groups.
He is also a volunteer for Scene & Heard.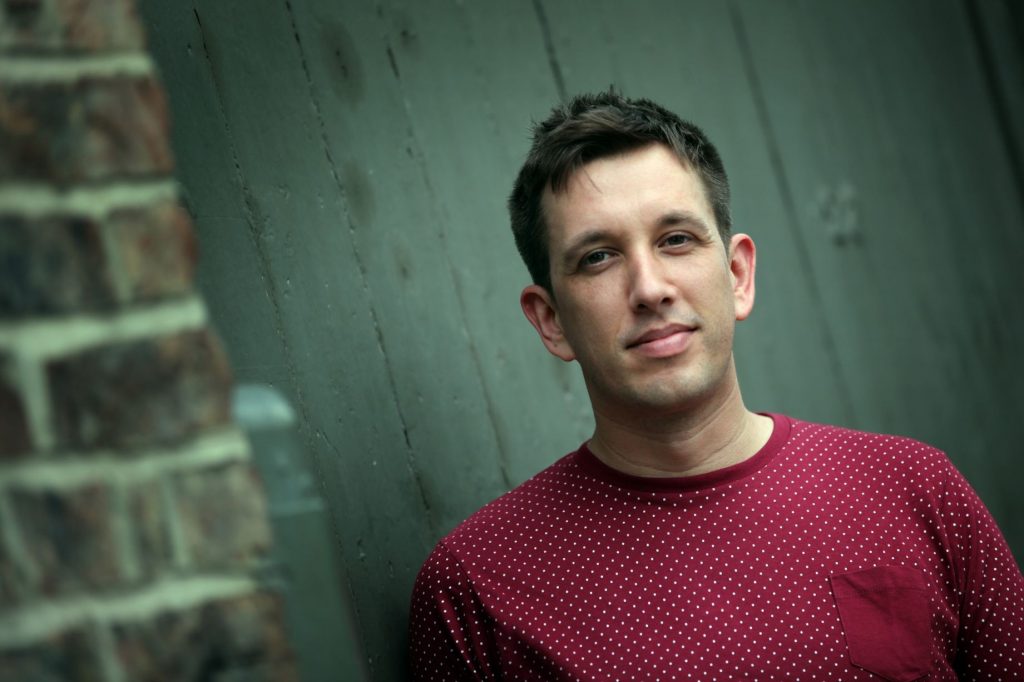 Lee Mattinson – Writer
'…an author with a fertile and restless imagination, most at home with finding truth in the most mind-blowing or unlikely situations.' British Theatre Guide
Lee's other plays include: Crocodiles (Royal Exchange, Hodgkiss Award winner 2014), Snap (Young Vic), Gary Lineker is Gay (Paines Plough, writer and performer), Chalet Lines and Geisha Girls (Bush), No Wire Hangers (Soho), Donna Disco (Chicken Pox Fox/Live Theatre), Lamb (Dot-to-Dot Active Arts, writer and performer), Lashes and Taches (Arts in Touch, writer and director), Me & Cilla, M&S S&M, Orlando Spoon, Julian Scary, I Heart Morrissey, Liquorice, Funny Valentine, Shitty Shitty Bang Bang, 6C Nativity and Circus Girl (Live Theatre), Jonathan Likes This (Live Theatre/National) Swan Song (New Writing North/Live Theatre), Peter Pam (Live Theatre/JUICE), I Heart Catherine Pistachio, The Streets in the Sky and Choir (Encounter), The Bang Gang (Bad Fox TC), LOL (East 15), Rabbit Rabbit Rabbit (NTC), Chocolate (West Yorkshire Playhouse), Paper Men Hold Hands (Monster Productions), Monster (Bold As Brass), Freddy Hearts Freddie, Me Fatty and Rola Cola (Story Project),The Window Letters (Theatre in the Mill) and Never Forget (Queen's Hall Arts Centre).
Radio includes: Me & Cilla (The Wire, BBC Radio 3), Glow in the Dark (Freethinking Festival, BBC Radio 3), Magpie (Afternoon Drama, BBC Radio 4), Prom and Snowglobe (BBC Radio Newcastle).
Television includes: story associate on Coronation Street (ITV) and Scallywagga (BBC3).
Film includes: Harvest (Superkrush Films) and Take My Bones (SiZe Records, writer and director).
'… like Lee Hall's had his brain temporarily piloted by a miniaturised, cackling Philip Ridley. …that kind of brilliant.'
Exeunt Magazine on Lee Mattinson's I Heart Catherine Pistachio.
Christopher Hone – Design
Chris studied Theatre Design at Nottingham Trent University.
For Signal, Chris has designed Shang-a-Lang (King's Head), A Place at the Table and Here (Tristan Bates); he has also worked with director Robert Wolstenholme on Gilbert is Dead (Hoxton Hall), One Minute (Courtyard) and Guerilla/Whore (Tabard).
Other theatre includes: Big Time! (Theatre Royal, Stratford), The Boy Who Cried, Sochi 2014 and Fred & Madge (The Hope), Tosca (Soho Theatre), The Great Gatsby (Riverside/King's Head), The Diary of a Nobody, A Tale of Two Cities and Two Caravans (King's Head), Coyote Ugly and The Time of Your Life (Finborough), The Lesson, Vincent in Brixton, A Taste of Honey, Hamlet, Gawkagogo Freakshow, Hedda Gabler and Othello (international tours), Radiance, The Mikado, Pirates of Penzance, Cinderella, Just So and Stiffed! (Tabard), Dorian Gray and Romeo and Juliet (Leicester Square), Rip Her to Shreds (Old Red Lion), Vegasm and Hutch (Riverside Studios), Second Person Narrative (Ambassadors).
For TV, Chris is currently production designer on ITV's This Morning. Other TV includes: the complete studio re-design of QVC (twice), Big Brother, Celebrity Big Brother, Phillip Schofield's 24 hour live TV marathon for Text Santa, Children In Need, 60 Minute Makeover; Cowboy Builders & Bodge Jobs and numerous television and internet commercials and virals.
Neil McKeown – Sound
Neil has been producing music for over fifteen years, recently concentrating on sound design and composition for theatre.
For Signal, Neil designed the sound for Shang-a-Lang (King's Head), Other credits include: Say Your Name and Theatre Uncut (Arcola Ala-Turka at the Arcola), The Door (Park Theatre), A Merchant of Venice and Mandrake (Brockley Jack), Iron (Old Red Lion), Mare Rider and When the Bulbul Stopped Singing (Arcola), Talimhane (Arcola, Istanbul) and sound director for the Olivier nominated immersive production You Me Bum Bum Train.