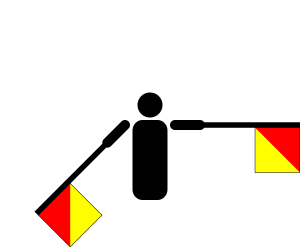 Signal is currently completely privately financed – we fund our work through our box office takings, sponsorship and donations. This means we're not tied to any funding body and our shows live and die by our ability to entertain our audiences, which is what we're all about; but at the same time, we can't pretend it's not a struggle to make ends meet.
We run a multi-level angels' scheme and without the following angels, our work prior to Shang-a-Lang wouldn't have been possible. Thank you!
Archangel: Chandrika Chevli.
Angel: Michael Frayn.
Seraphs: Anonymous, Margaret & Terry Batchelor, Mary Maude, the patrons of The Hillgate, Charlotte Weston, Ken & Carolyn Wolstenholme.
Cherubs: Margaret Martin, David Queen, Linda Queen, Sam Queen.
If, by any chance, you're interested in becoming an angel and donating, or if you are interested in co-operation, sponsorship or future shows, then please contact us.
Thanks again!