London reviews:
(Click the name of the publication to read in full.)
'…a fabulous piece of theatre… it made us laugh, cry and everything in between…'
****
Views From the Gods
'…well written and superbly acted… A good way to spend an hour if you want a laugh.'
****
London Theatre 1
'…moving and genuinely poignant…'
***1/2
Reviews Hub
'…expertly executed and sometimes laugh out loud funny.'
***1/2
Rev Stan
'…uproariously funny. …pitch-perfect writing and [the] flawless comic timing…' A Younger Theatre
The show was one of Theatre.London's top five shows to see, Camden Review's picks of the fringe and The Play's the Thing's picks of the fringe for Camden Fringe 2016.
And here's Jonny Freeman who played Rupert, talking about the play: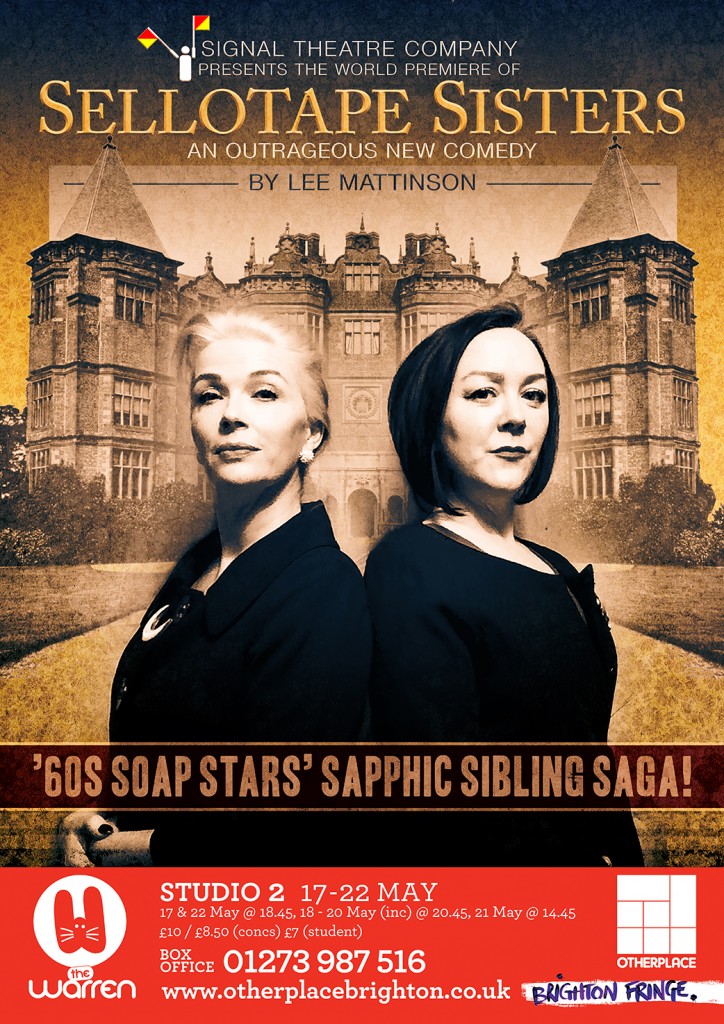 Brighton reviews:
'…a lot to enjoy… absolutely hilarious one-liners…'
****
Fringe Guru
'…has the audience in stitches on more than one occasion…' 
*** 
Reviews Hub
'…a funny show with a serious message that doesn't moralise…' Chris on Theatre

Chris also made the show one of his bold choice recommendations for Brighton Fringe 2016.
In preview coverage, the Reviews Hub Brighton Bites has a taste of what the show was all about…
…and we were interviewed about all things Signal and Sellotape by Broadway Baby.